Countryside
Manufactured Homes Kamloops and Salmon Arm
.
Providing Quality Manufactured & Modular Homes In BC Since 1972
These days, home buying can be beyond the reach of many Canadians, but Countryside Manufactured Homes makes it possible for you to get into your dream home! We offer a wide range of manufactured housing plans that fit into all housing budgets—large and small—to help make you a proud homeowner!
Entrusting Countryside Manufactured Homes with your home customization process is the first step to creating a home that meets the long-term needs of your lifestyle and your budget. There's no better time than now to become a proud owner of a brand-new manufactured home, and we're here to help.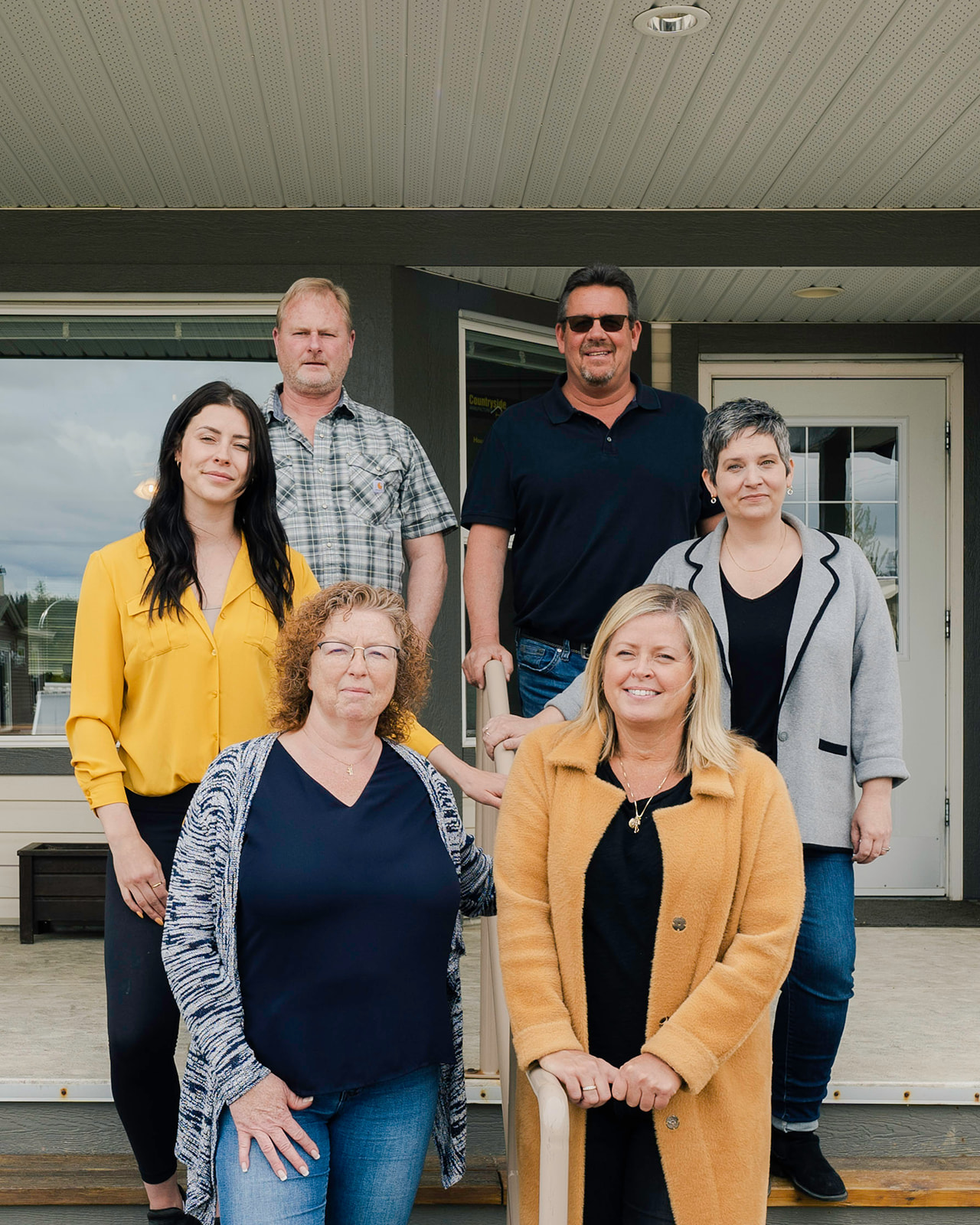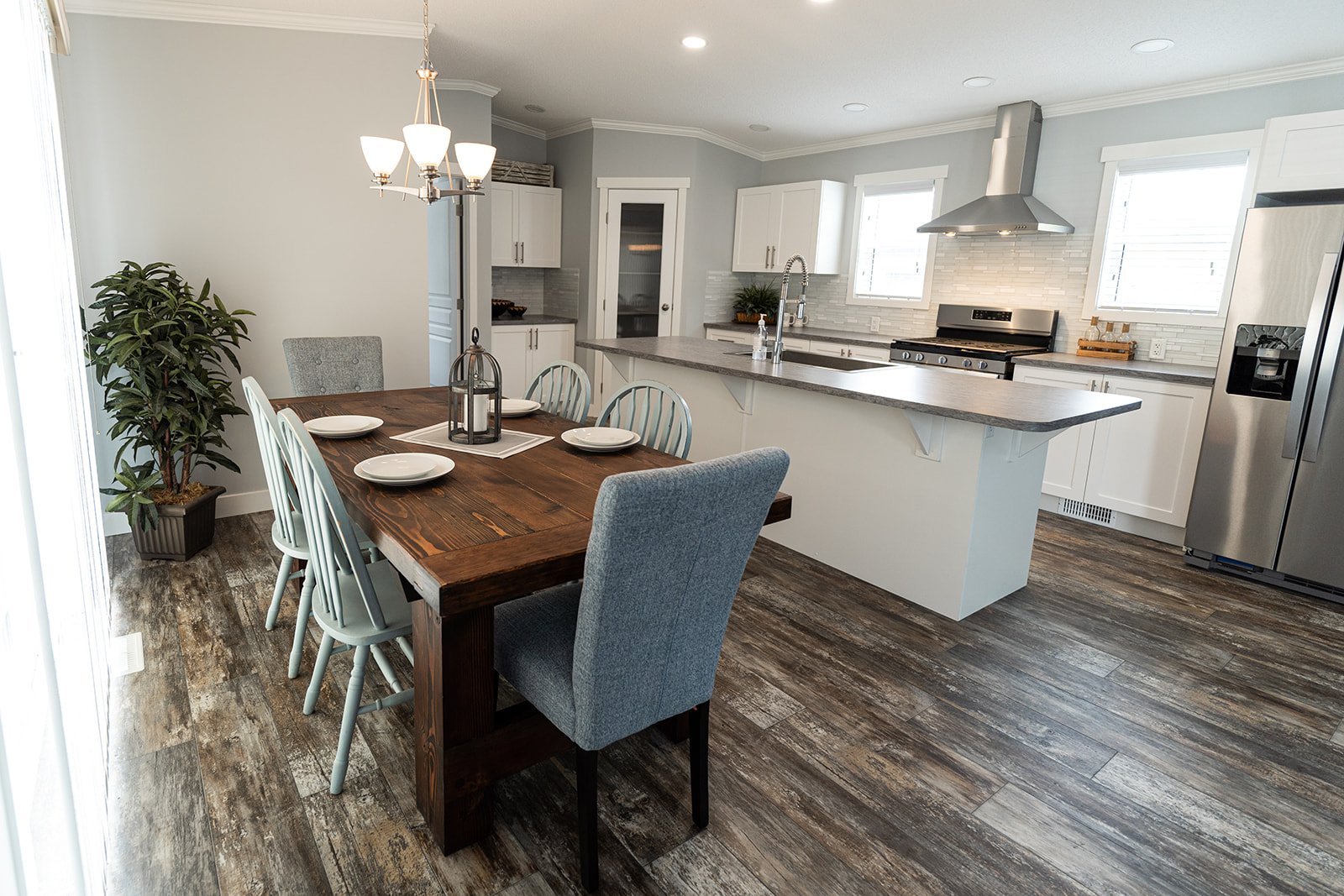 MANUFACTURED HOME ADVANTAGES
You Can
Create Your Dream Home

with Limitless Options

.

If you think all modular and manufactured homes look alike, wait until you see what Countryside has to offer you. Manufactured homes have no design limitations, which means you can create any manufactured style of home you wish—from styles like the ever-popular Thetis to the family favourite Kelowna.

You have the freedom to add any style of window or architectural detail you desire, which means you can bring your unique ideas to life and end up with a truly custom, unique manufactured home that is exactly what you need and want.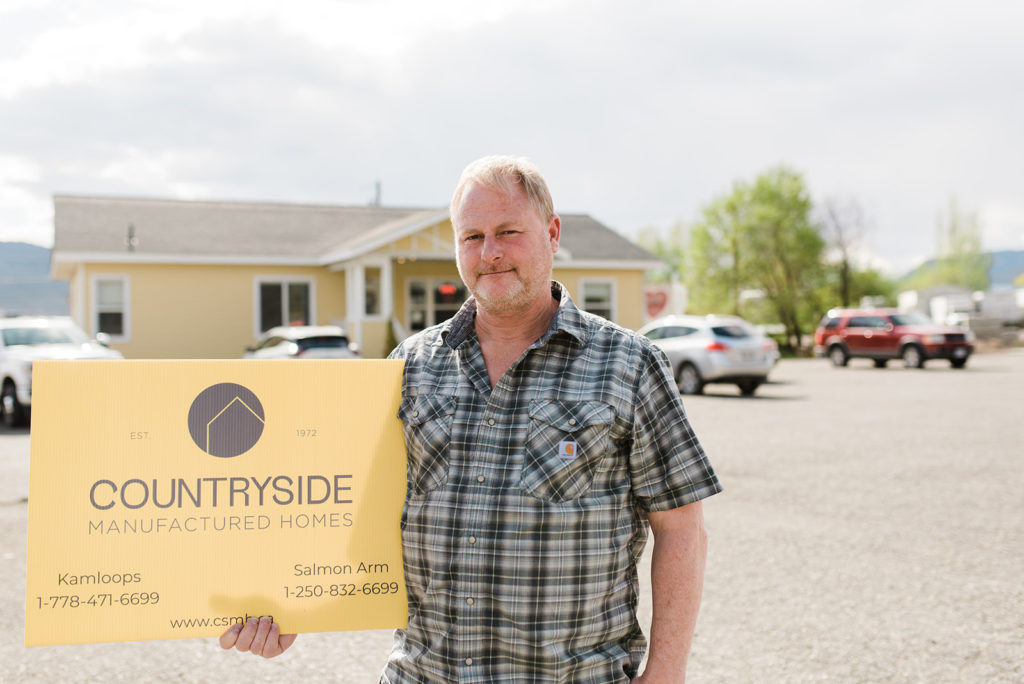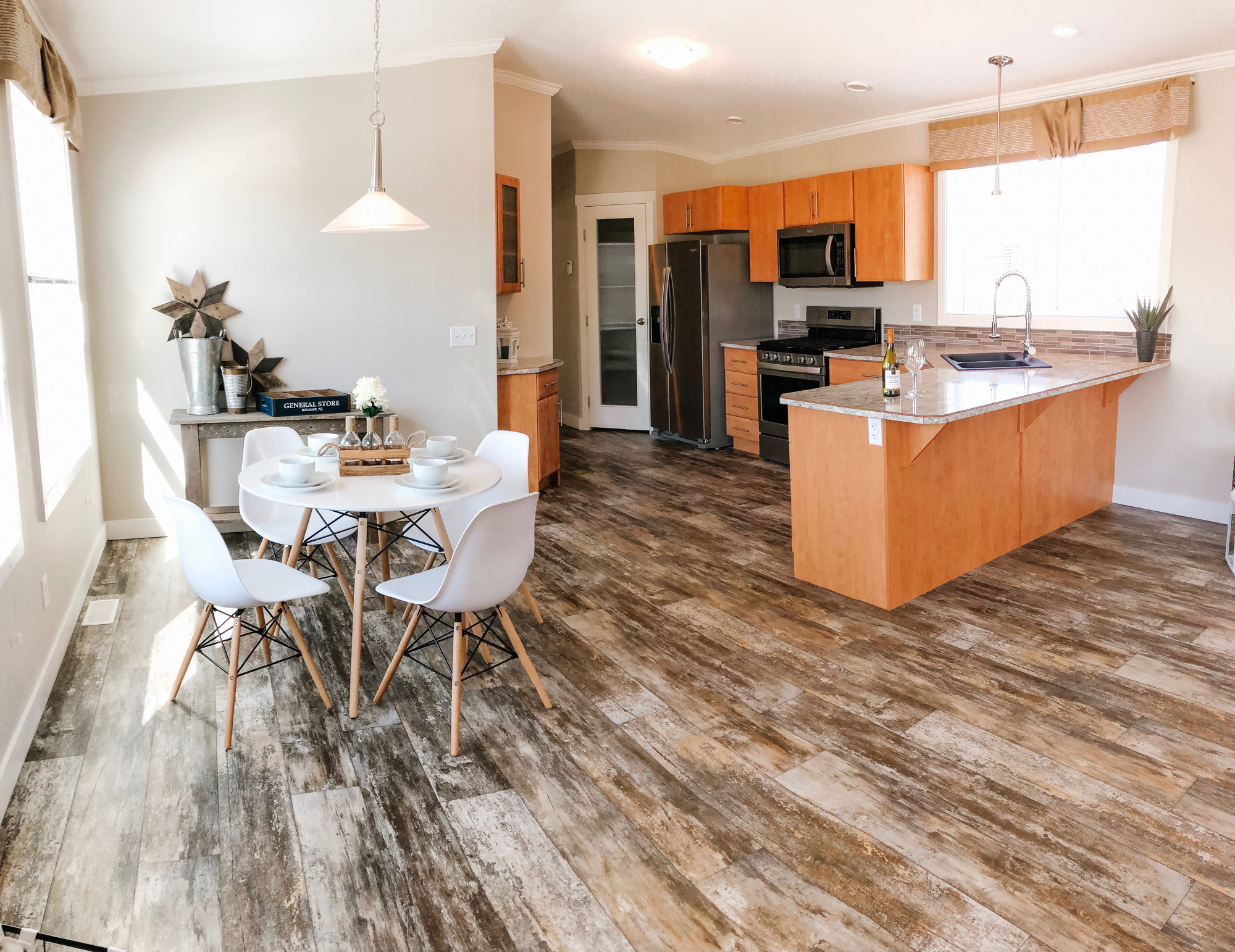 And there is a huge advantage to factory-built homes, too, such as:
Controlled Environment
:
Because all the wood has time to fully dry and be working within a climate-controlled environment, a manufactured home built in a controlled environment experiences less creaking and shifting during the first year after it is placed on the property.
Full Service & Warranty
:
There is a lot of peace of mind moving into a new home and knowing that it's under warranty should anything happen!
Consistent Quality
:
This goes without saying, but our builders are highly experienced and their attention to detail is spot on. At Countryside, we are dedicated to building the BEST QUALITY MANUFACTURED HOME for every client and we put our expertise, as well as our hearts into every part of the home-building process.
Purchasing Ease
:
If you look at our Home Buying Process page, you'll see how easy and seamless buying and building a manufactured home with Countryside is going to be for you. You'll be able to enjoy the process as we go through each stage because we know how to make it work for you, starting with a pre-approved mortgage.
Wide Selection of floor plans
:
As we said, you'll have access to a large selection of floor plans (all of which can be modified) so you can find your dream home and tweak it to make it your own!
Convenience
:
Unlike building a conventional home—with a main contractor and subcontractors and a lot of moving parts—our tradespeople building your home work together all the time, so they all know the process and it increases efficiency and convenience for everyone involved, especially you!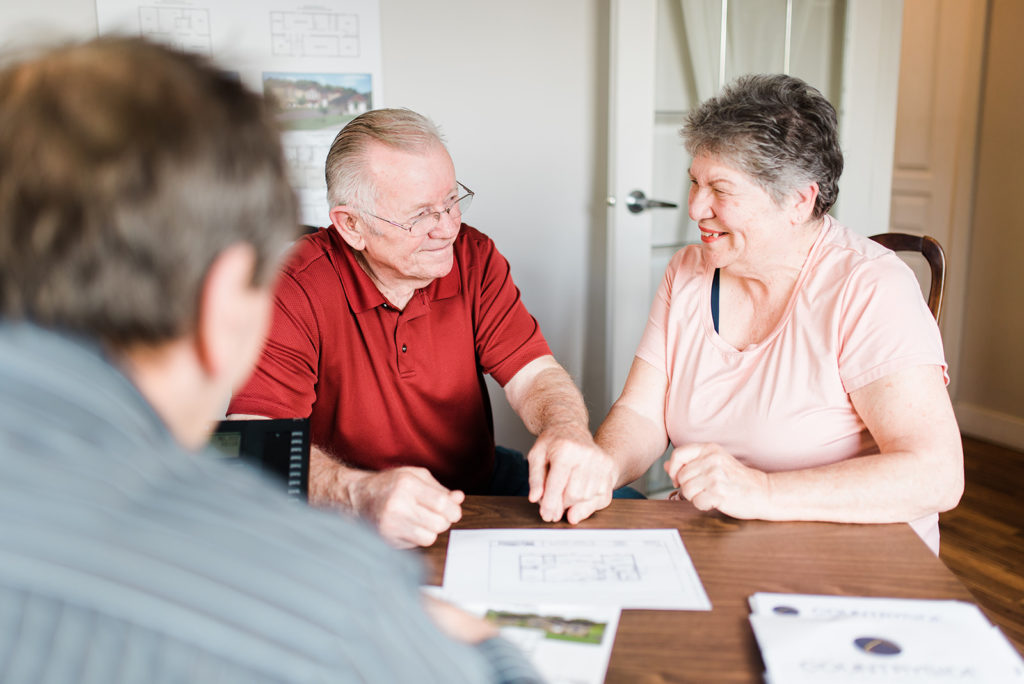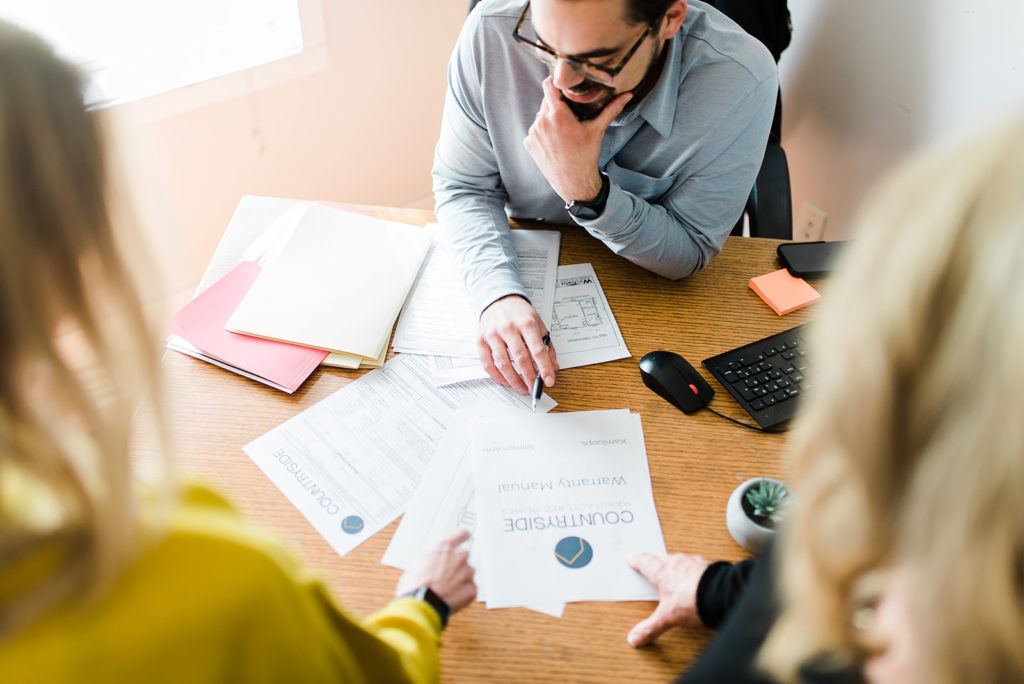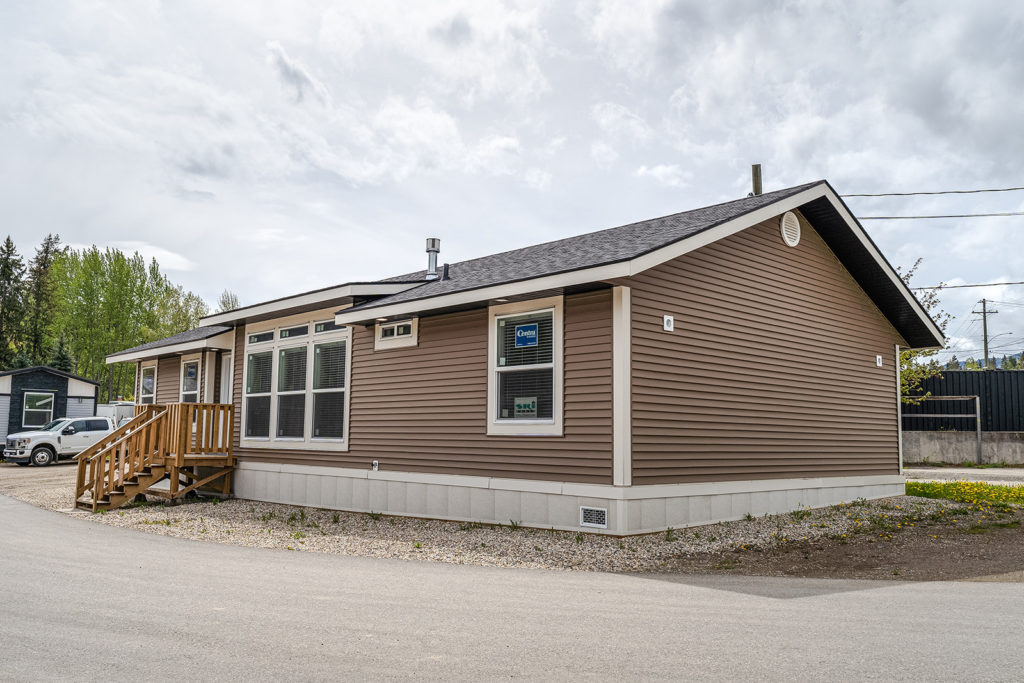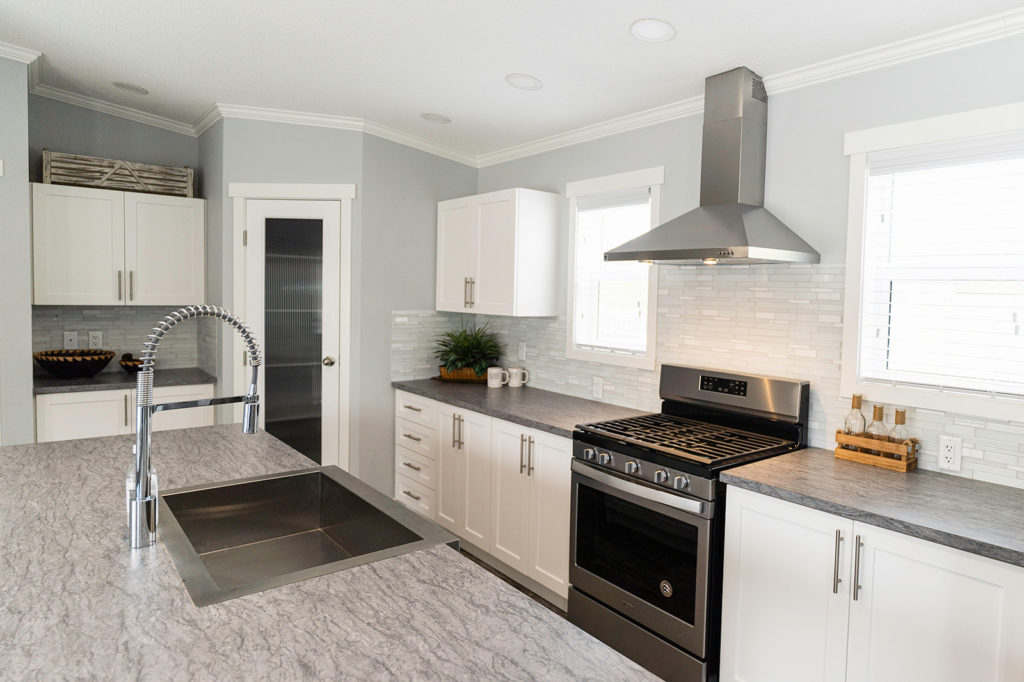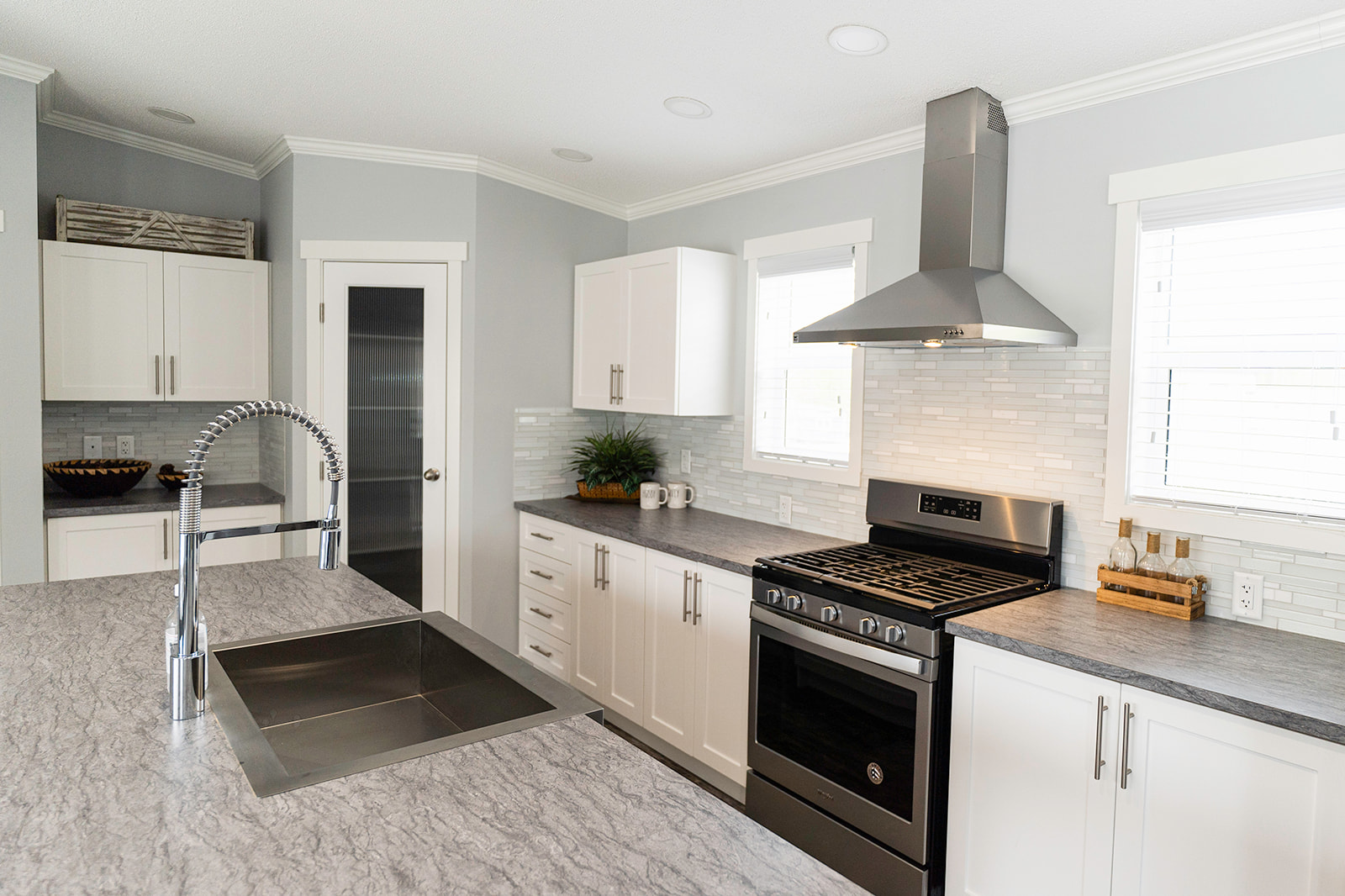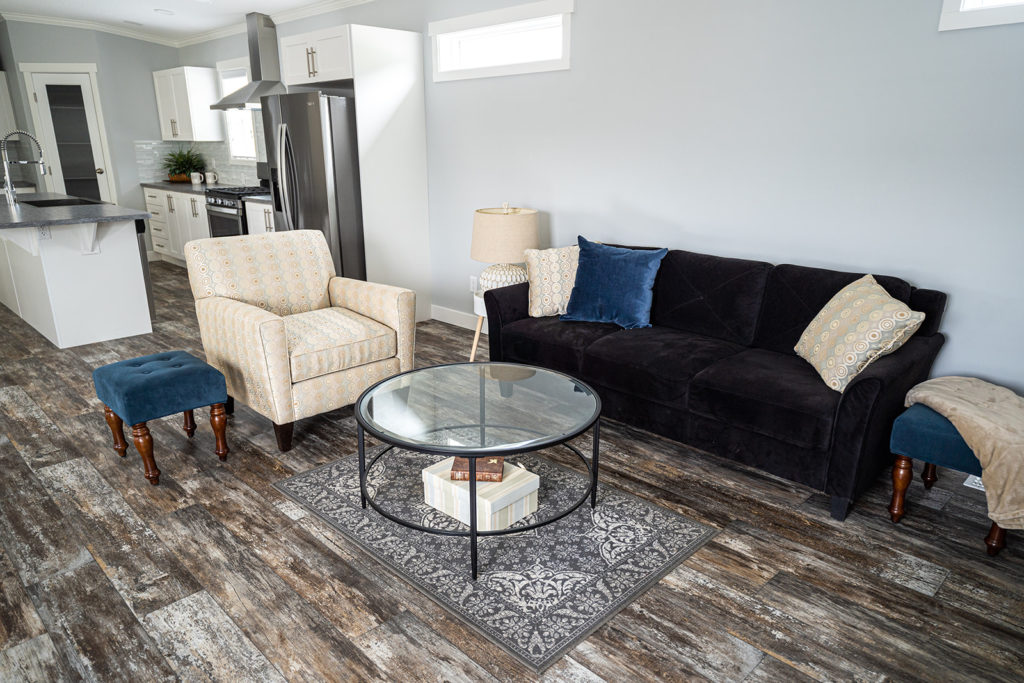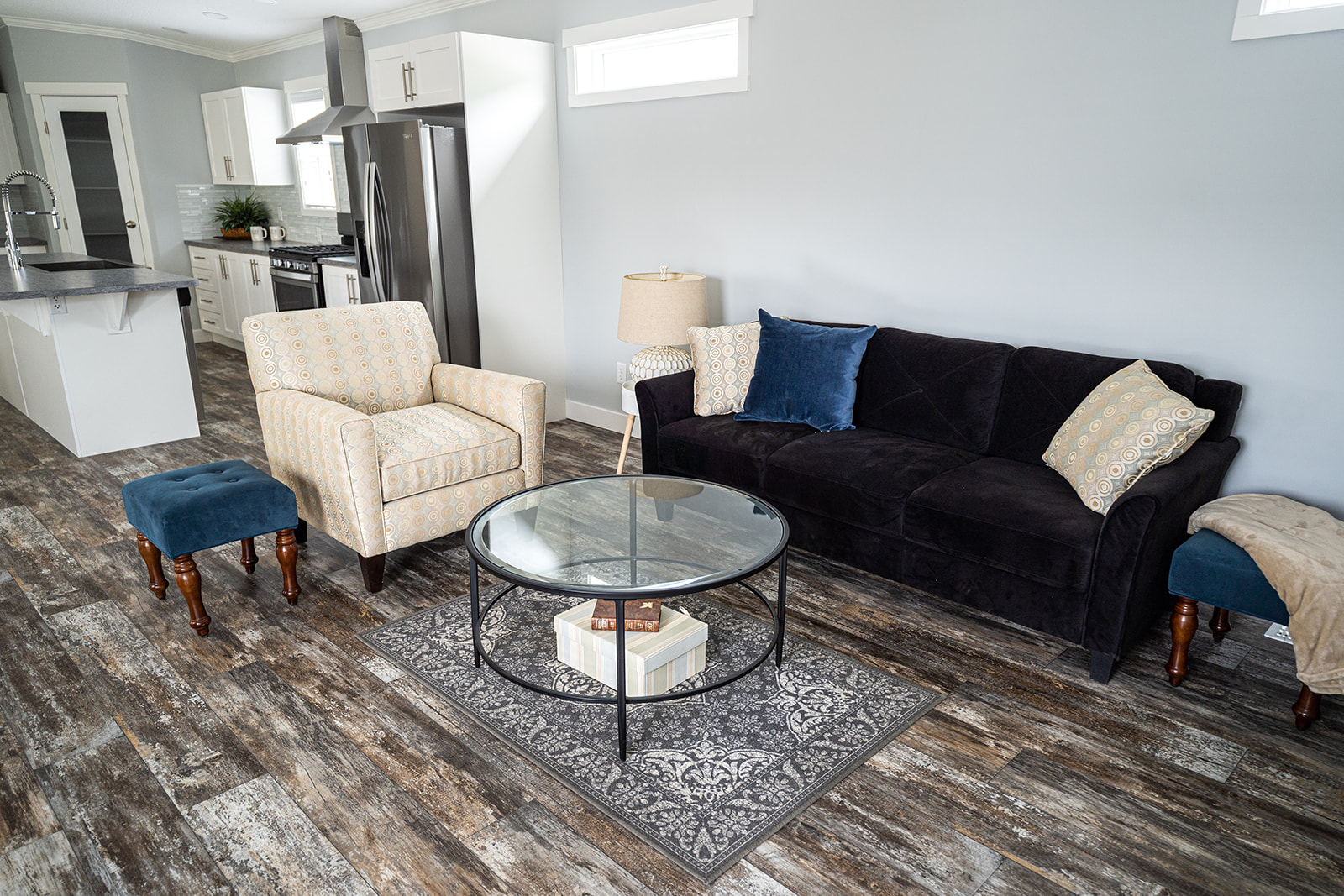 What our
clients are saying
.
Great company. I was very happy with the whole buying experience.
Trudy was there to help at every stage, from the smallest details (colours, window coverings, cabinet pulls, etc.) to the biggest (delivery and setup). I wanted stairs and a deck as extras, which they took care of as well.
I highly recommend Countryside.
Guy Parker — Kamloops BC
If we had to buy another home, it would be a manufactured home, hands down.
We had a great experience working with Countryside and everyone was very easy to deal with. The customer service we received from Countryside homes was excellent! They were readily available and returned our phone calls promptly.
The Countryside team was very proactive in getting things looked after quickly and they were always there to help.
Hamilton — Salmon Arm BC
Everyone we met at Countryside was very professional and all about making you happy.
Blake was very accommodating to our need. It was like meeting a long-lost friend working with him.
Dwight and Kathrine Morgan — Salmon Arm BC
Latest Countryside Manufactured Developments
.
Countryside Manufactured Homes has built (and continues to build) many developments in Kamloops, Salmon Arm, and the surrounding areas.
Kamloops and The Shuswap are absolutely beautiful areas to live in and manufactured and modular home developments in these areas create the convenience of being close to amenities while also feeling like you live in a small-knit community. There's something to suit every lifestyle!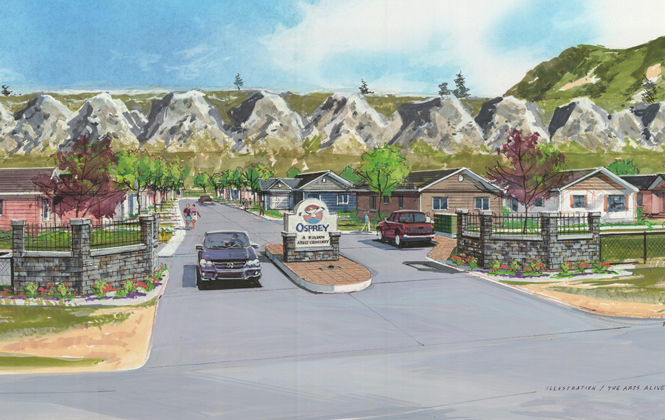 About Countryside Manufactured Homes
.
Countryside Manufactured Homes has been a family-owned and operated business of modular and manufactured homes in British Columbia since 1972. We take pride in providing families, couples, or downsizers with affordable homes and we offer a generous selection of quality manufactured home plans.
With over 40 years of experience providing custom homes in the Kamloops, Salmon Arm and the surrounding areas, we're proud to support our community by providing a strong foundation for our clients' future. Discover the benefits of manufactured homes and modular homes in BC with us.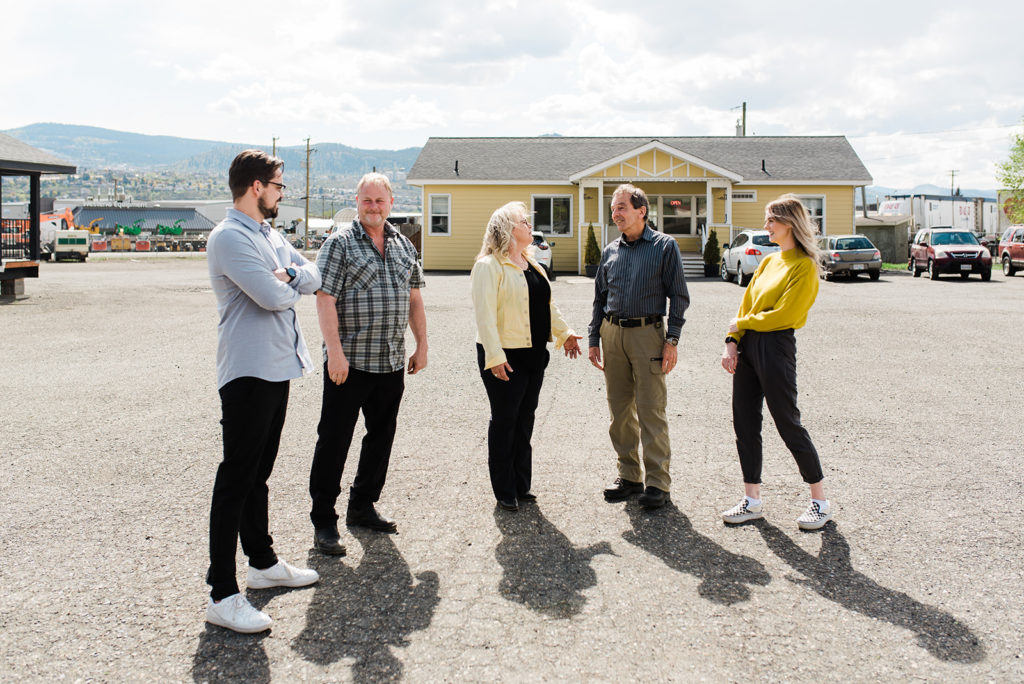 PROUD SUPPORTERS OF
The Ronald Mcdonald House
.
Along with all MHABC members Countryside Manufactured Homes is a proud supporter of the Ronald McDonald House Charity. The Ronald McDonald House Charity (RMHC) began in 1974 to provide support and resources to families with sick children. Many families must travel long distances to access medical treatment for their sick child. When families learn their child is sick and requires hospitalization, they are forced to leave their homes, families, jobs and community support at a time when they need them the most. That's where Ronald McDonald House Charities steps in, providing a place for families to stay together, steps away from a children's hospital. Today, RMHC continues to strengthen families during difficult times through compassionate care, vital resources, complimentary homes away from home or mobile care allowing families to stay together and access crucial health care when needed.

Each quarter, the MHABC summarizes the number of homes that have been shipped in that quarter and multiplies that total by $ 5. A cheque for that amount in the form of a donation is returned to support families at RMH BC. Since 2017, the MHABC has donated over $7,200 to the House! All funds donated stay within the province of BC and go towards BC-based RMHC services and programming.  We are proud to contribute towards RMHC's Mission "To create, find and support program that directly improve the health and well-being of children and families".