Buying a
Manufactured or Modular Home in BC

: What to Expect

.
Getting Started Planning Your Manufactured or Modular Home
If you're getting serious about buying a manufactured or modular home, here are some aspects to first consider: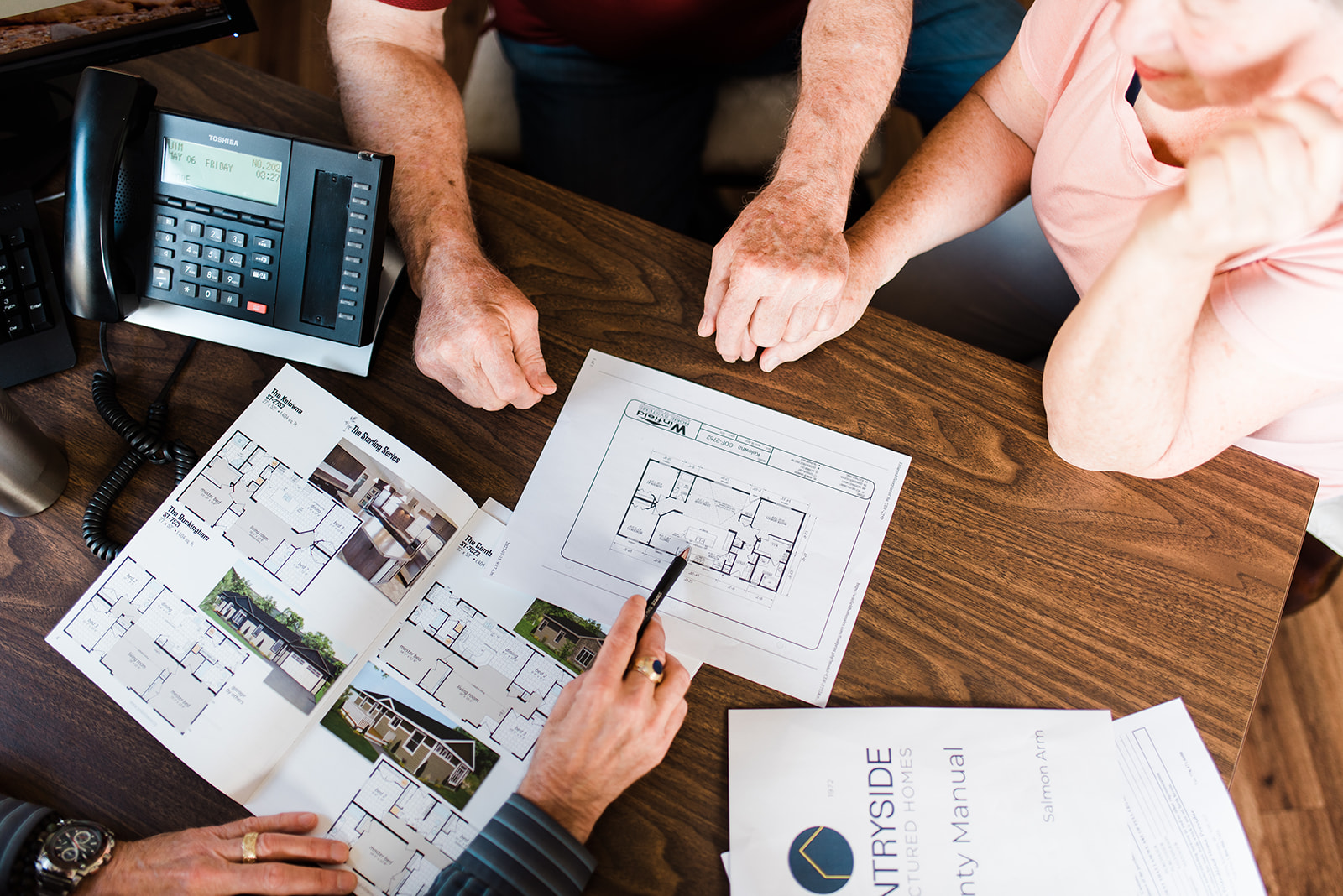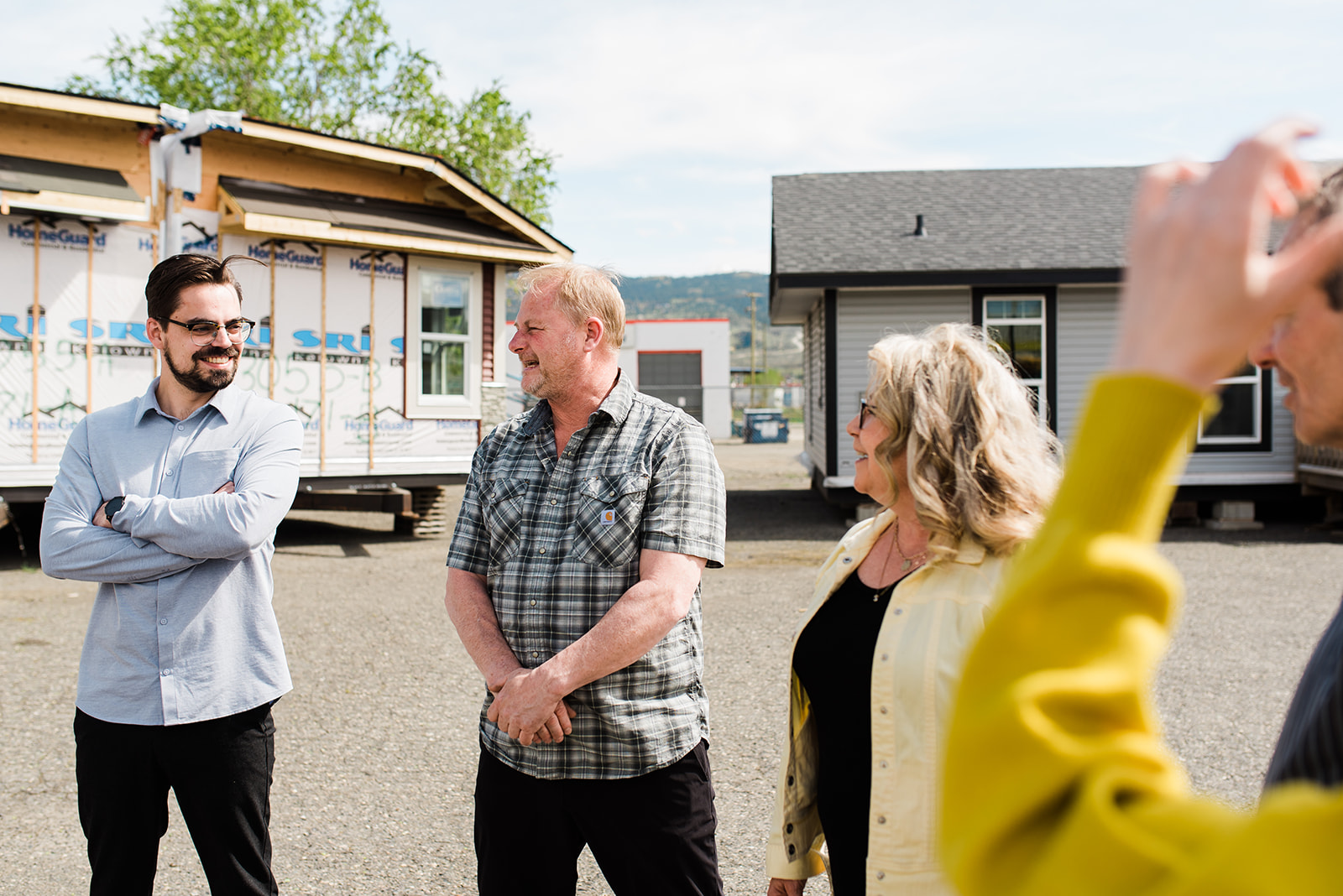 Getting Started Planning Your Modular or Manufactured Home
1. Getting pre-approved for a mortgage (if needed)
.
Countryside Manufactured Homes does not handle financing; however, we are happy to refer you to the financial personnel we work closely with in Salmon Arm and Kamloops.
Getting pre-approved for a mortgage is a great place to start when looking to buy a home. It's a free service and there are no obligations. This will also help our team design and build a modular or manufactured home that fits within your approved mortgage allowance. Right from the start, you'll know what type of home will work for you financially and what upgrades and options will fit within your budget.
2. Knowing where your new manufactured/modular home will be placed
.
You will need to know or, at least have an idea of, the location of your manufactured home. This helps our team design a dream home for you that fits into your location perfectly.
Location will also be a determining factor in the price (transportation cost) of your customized home. Our homes are built in Winfield, BC, and transported to your location.
3. If you want a manufactured home or a modular home
.
This is another very important thing to consider. A Manufactured Home is built to a CSA-Z240 certified building code designed as a block and level foundation standard, whereas Modular homes are built to a CSA-A277 standard designed to be a large part or a small part of a house construction, that's meant to typically go on a full basement or a crawlspace.
A number of factors go into this decision. Typically, a Manufactured home (CSA-Z240) is more cost effective, as you opt out of building a foundation such as a crawl space or the basement and no crane will be required. This decision may also be location-dependent. Specific parks will require you to put the home on a foundation and, as such, you will have to go with a Modular home (CSA-A277). Some parks only allow manufactured homes (CSA-Z240).
Our sales team members will need to know this information to provide you with your free quote. Here is more information on the specifics of standards and building codes for manufactured vs modular homes.
If you've given these some thought and you're ready to take the next step, call or visit one of our sales offices
.
What to Expect Working With Countryside Manufactured Homes
When you visit us, you'll have the opportunity to ask questions—one on one—with one of our sales associates
.
Our sales team works with you to price out your home and create a plan that fits your needs and stays within your budget. We'll be happy to walk you through all of our show homes on the lot so you can get an idea of different displays, designs, features, floorplans, upgrades, and more.
We encourage you to find floorplan inspiration online (through
Pinterest
, Google), or you can draw one out and bring it in as an example
.
 We want to make sure you walk away with a custom dream manufactured or modular home you are 100% happy with. From here you will choose:
Your interior and exterior colors.

Your decor options.

Upgrades including cabinetry colors, interior paint, flooring options, backsplash, etc.
Once the vision for your home comes together, we send your plans to our factory architects so they can make any adjustments and suggestions needed
.
Once they send it back to us with the price, we can provide you with your first quote. During this process, a number of revisions will be made between Countryside and the SRI Factory to ensure your home checks off every need and want on your list (while staying within your desired price range) before we place your order.
The next step is a site check
.
A site check is when our team members visit the site where you plan to place your home and give you recommendations as to what will need to be done in preparation. This may include removal of trees, removal of dirt banks, solid and/or wide enough driveways, placement of utility hookups, and more.
We like to do our site checks early on in the process so you have time during the customized home building process to prep your lot to perfection! Another site check may be done closer to delivery to ensure your site is ready for your new home to be placed on.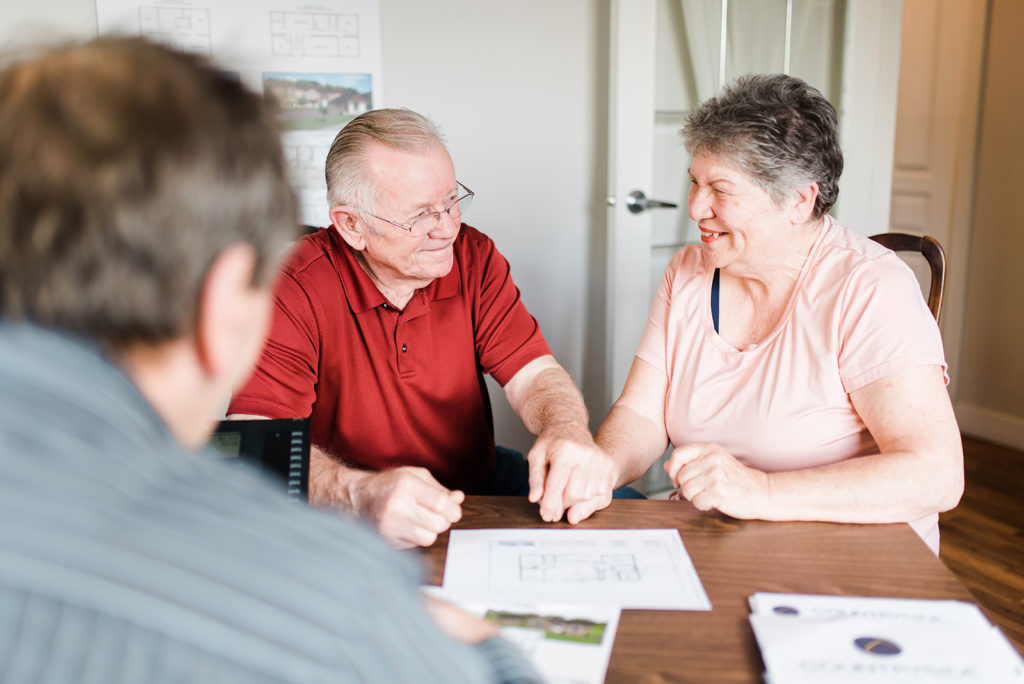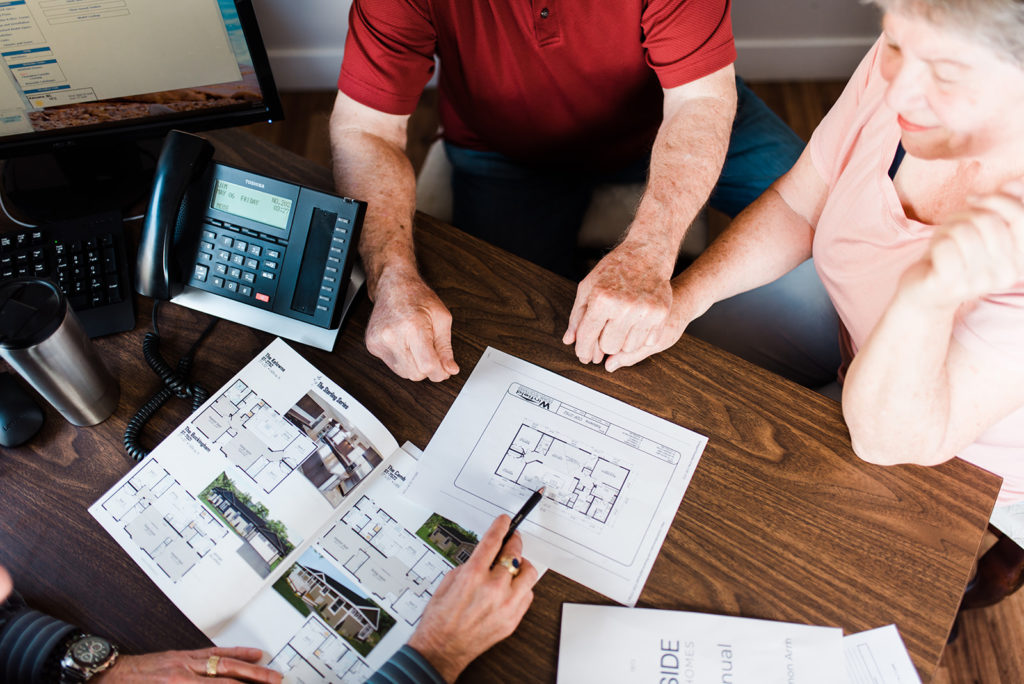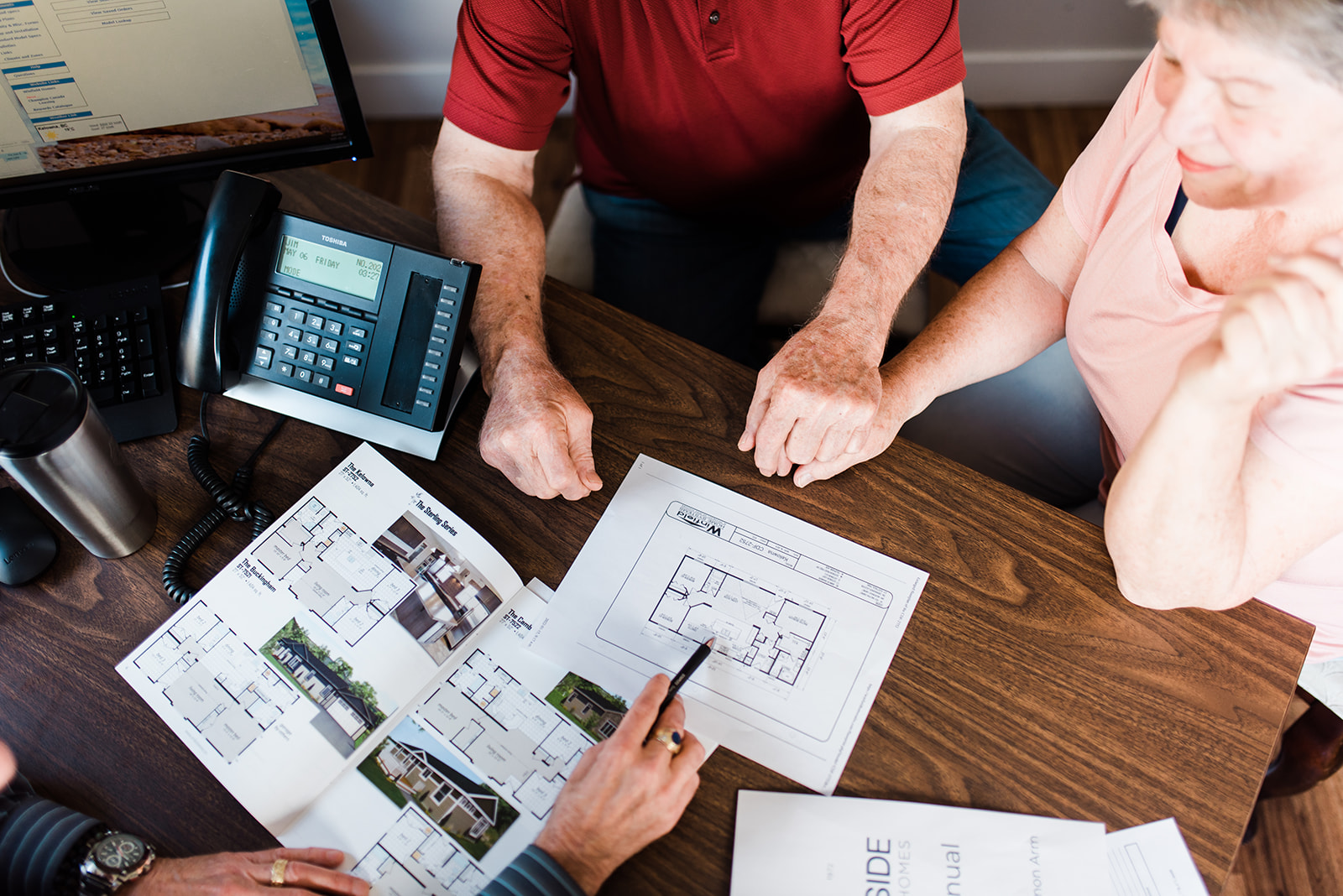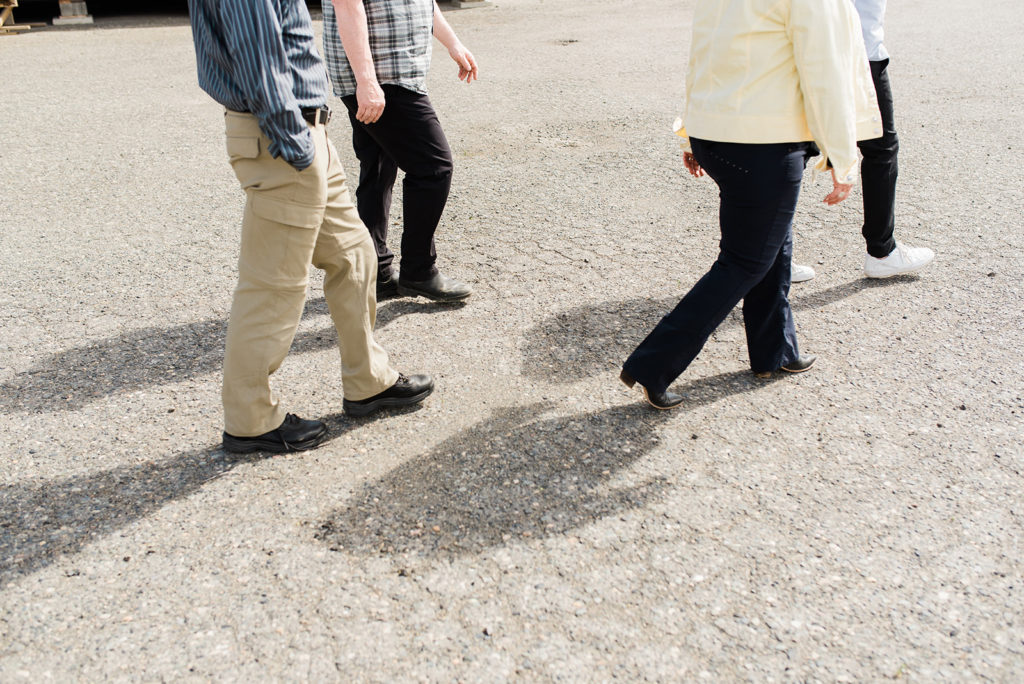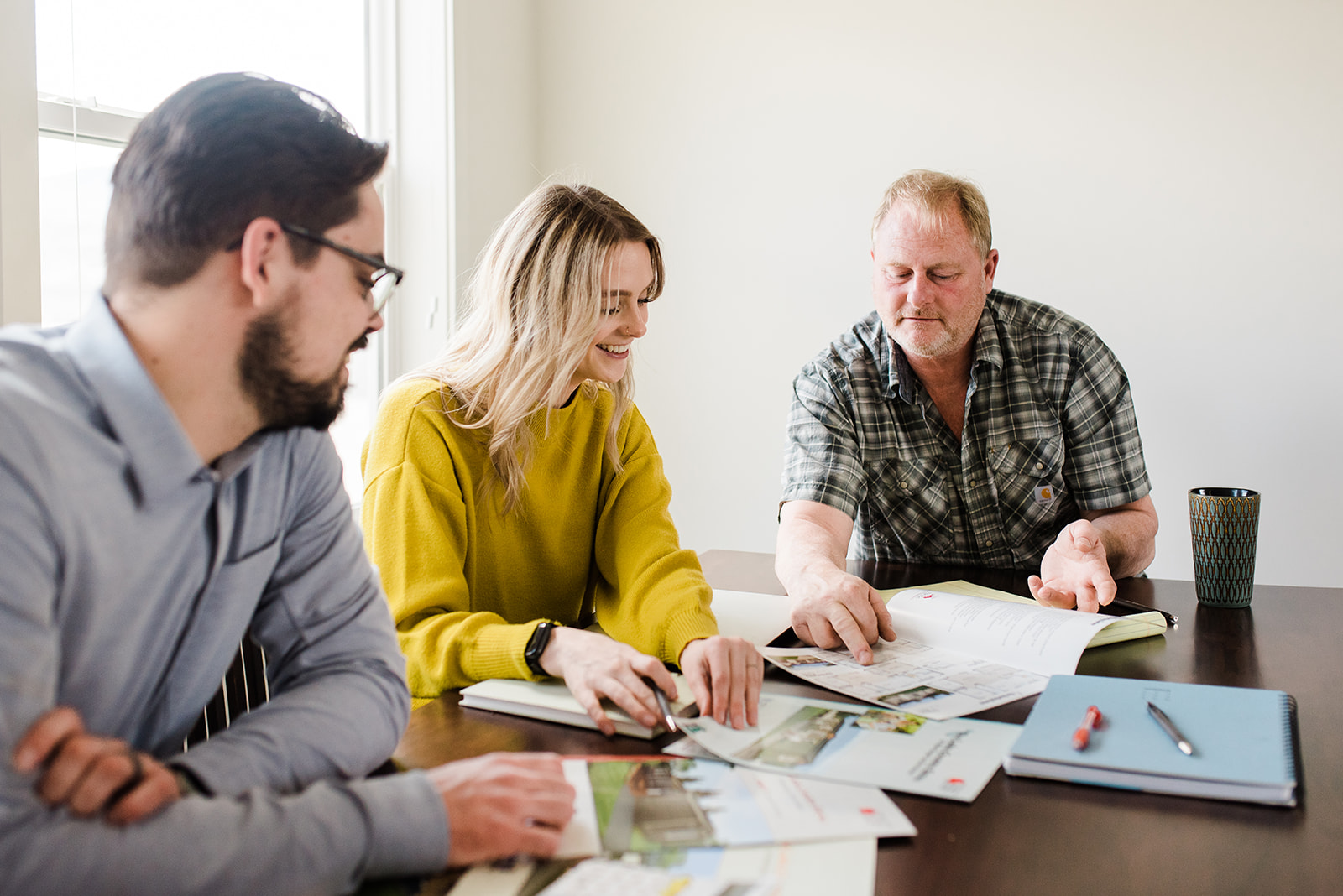 Building Your Customized Manufactured or Modular Home in BC
Once you have completed the design process of customizing your manufactured or modular home and you are happy with the layout, you now have your entire dream home (on paper anyways)!
Then we get it into the queue to be built and, at this point, a purchase agreement is drawn up. You are provided with a copy of your purchase agreement and floor plans to take back to your financial institution for full mortgage approval (if needed).
A deposit is collected to order your home from the factory (deposit amount dependent on the price of your home)
.
To make sure we're on the same page, we'll do a complete review defining our responsibilities and yours. This includes (but is not limited to):
Permits
Site/Lot prep
Accomodations for setup crew (and other living out expenses)
Hiring necessary contractors
It's our priority to get everyone on the same page to ensure a smooth home setup and delivery. At this time, a payment structure and timeline will be discussed as well.
Your new home is now in the building queue! You can visit the "Building Process Page" to see what happens behind the scenes of building your new manufactured/modular home.
Like many other businesses, the
pandemic has affected our service
over the last few years
.
For us, this means minimization of staff as well as material shortages and delays. We do our best to keep you apprised of any extraneous factors that may influence your timeline. Right now, we are currently estimating a 2-4 month building timeline, and a 2-4 week setup timeline.
Whenever necessary, you can call your local sales office for the most up-to-date information on your modular or manufactured home delivery.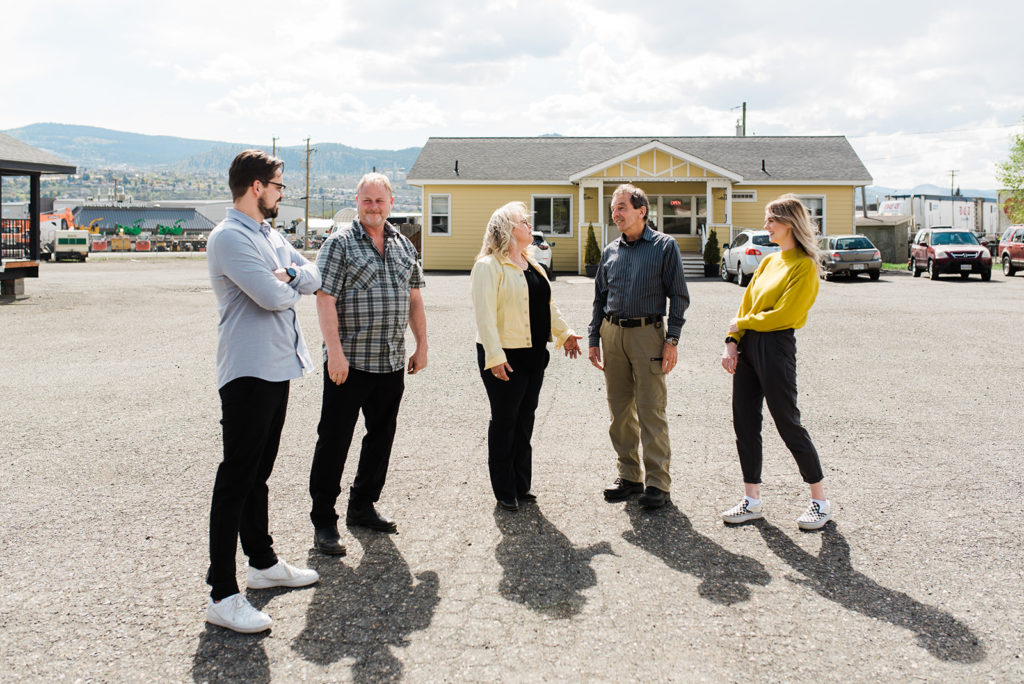 What our
clients are saying
.
Countryside Manufactured Homes was our home retailer of choice in 1999 when we decided to buy our first home. When we needed a larger home in 2010 we went back to countryside manufactured homes and purchased our second home. We continue to live in Crystal Springs subdivision. The size of the lots and its proximity to all amenities were the deciding factors in both our purchases.
The team at countryside is knowledgeable, courteous, and friendly, and was more than willing to walk us through each step of our purchases, right from the planning phase to delivery and set up of our beautiful new home. If you are in the market for a new home, I would highly recommend Countryside Manufactured Homes for your new home purchase.
Cindy Buchanan — Salmon Arm BC Crystal Springs Subdivison
We just received the keys to our forever home and could not be happier. Countryside staff worked alongside us to ensure we were getting exactly what we had envisioned for our final home. The staff were very accommodating and always available to discuss last minute additions and changes.
The set up went smoothly and the cleanup crew (who prepared the home for our walk through) did an amazing job. The house looked amazing for our walk through. We are so excited to move in and enjoy the beautiful home that was built to exactly our specifications. Thank you to all the Countryside staff who contributed to the construction, delivery, and preparation of our home.
Shelly South — Kamloops BC
We had a very good relationship with Trudy at the Countryside Manufactured Homes Kamloops location. Whenever we needed anything—prior to our home purchase and after—she was very, very helpful, always returned phone calls within the same day, and never got put off about anything. We were really very happy with their customer service.
Another thing was there were no hidden costs, everything was included with the price of the home including transport and setup costs which we found was not the case with other retailers.
Janice and Case Korver — Kamloops BC