Showhomes
.
The showhomes built by Countryside are located in Kamloops and Salmon Arm and they can give you a really good idea of all the features and options available to you when you are ready to build a manufactured or modular home with us.
If you're a first-time home buyer or you're thinking about purchasing a high-quality manufactured home from us, it can be tough to figure out what you need or want if you haven't seen one yet. Take some time to look through our floorplans below and browse through some of the images of our current showhomes and then contact us to book a tour of our showhome selections in either our Kamloops or Salmon Arm locations.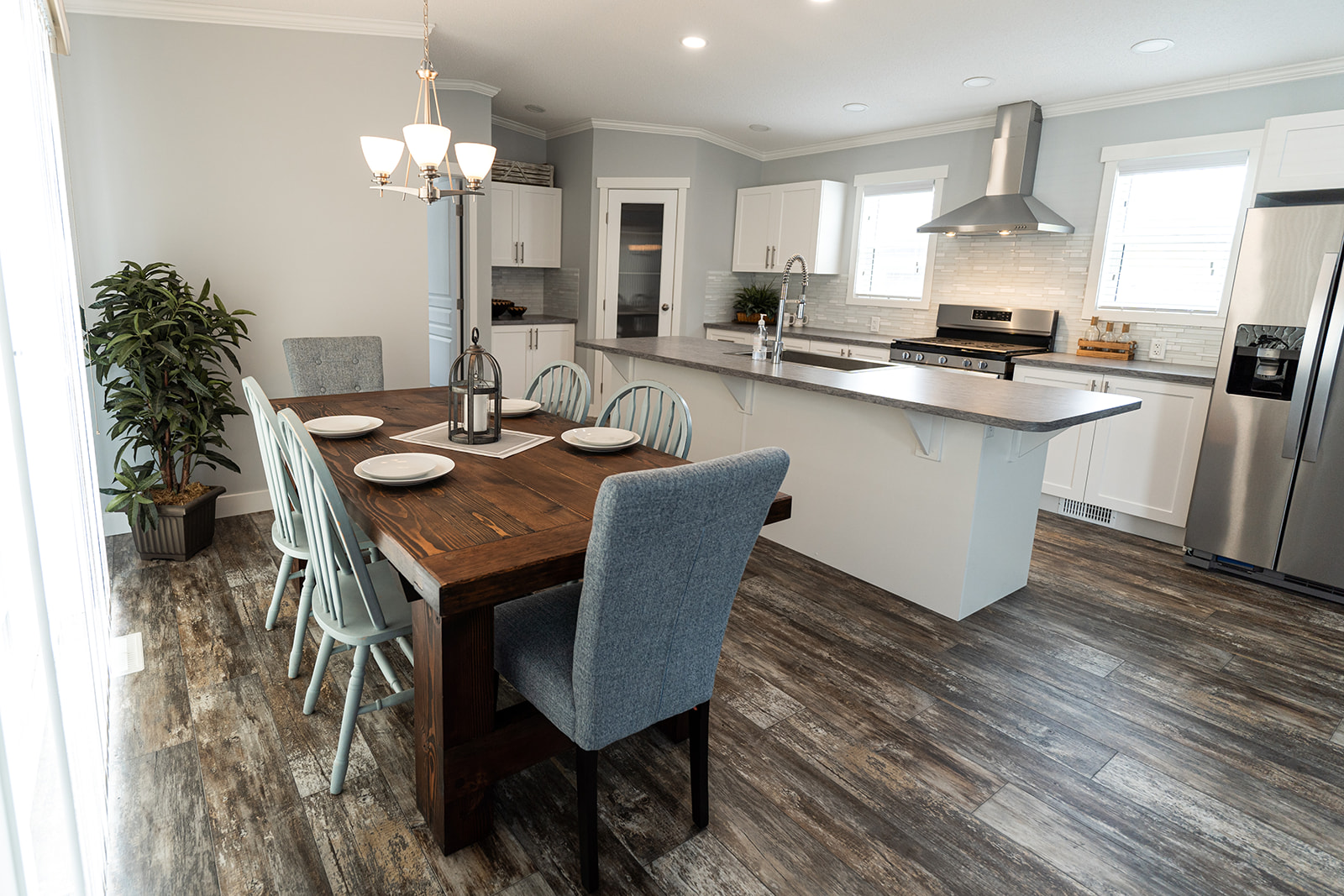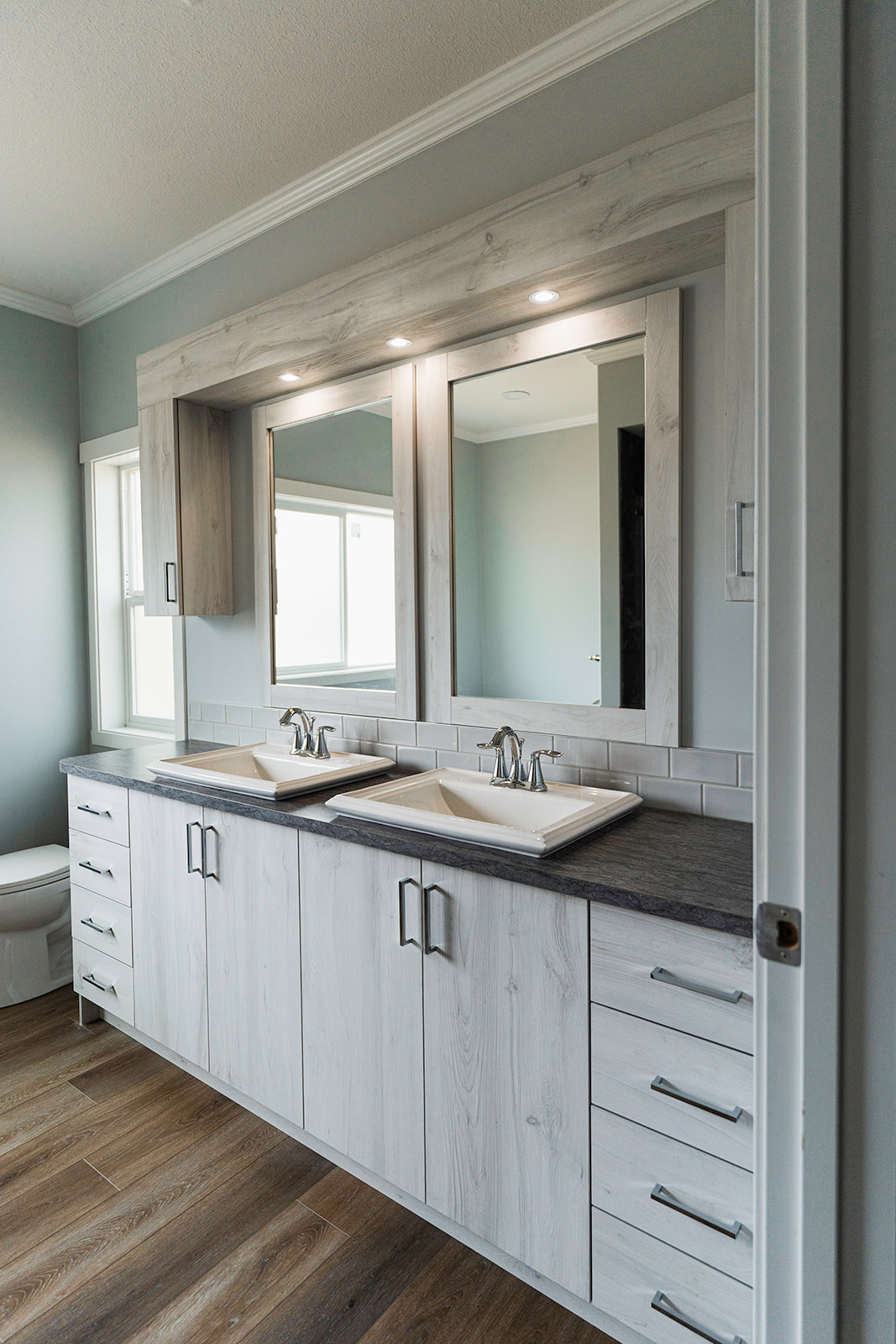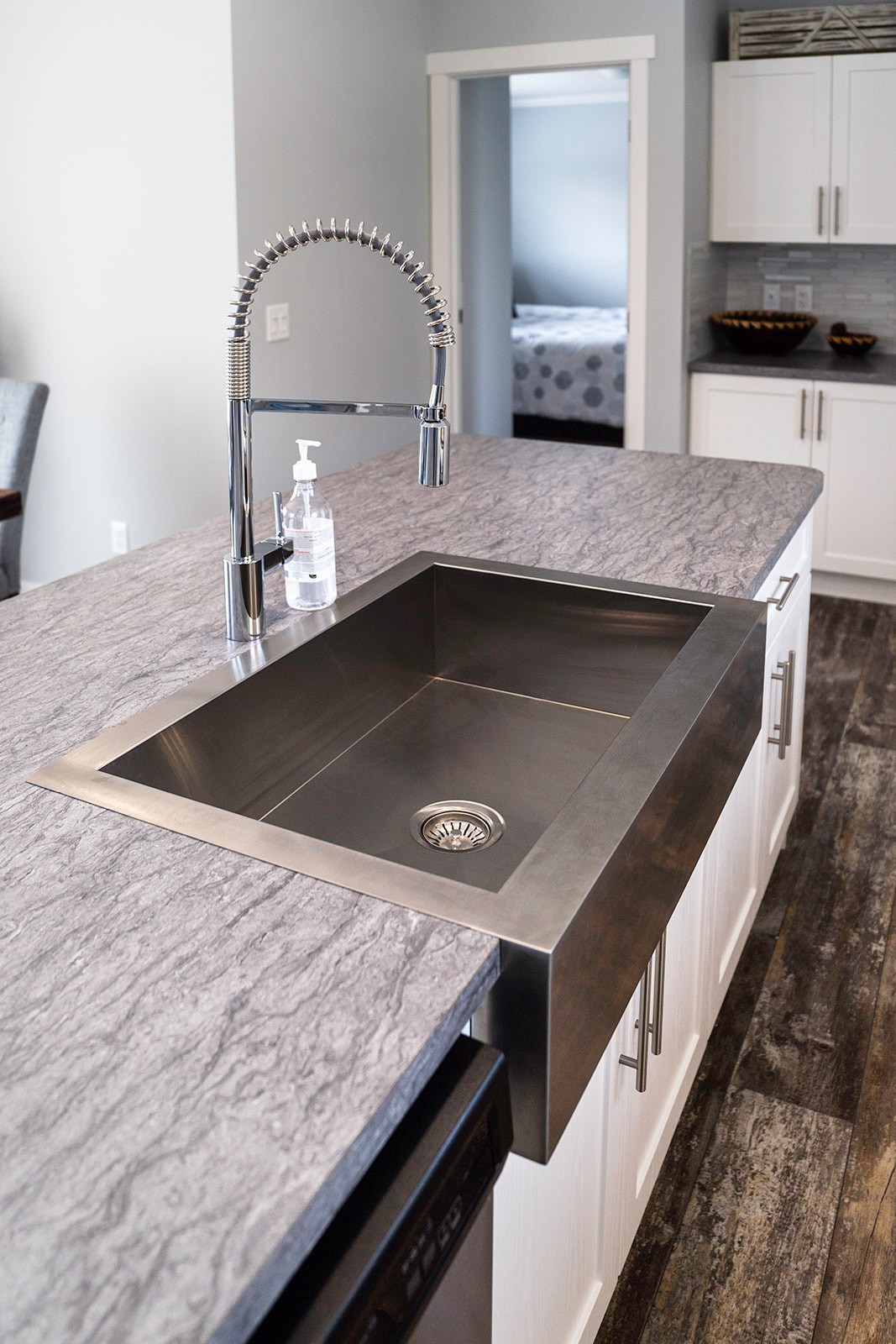 Our Showhomes
The Kelowna
.
Our Kelowna Showhome, currently sitting at our Salmon Arm location, is one of Countryside's most popular floor plans. It consists of 3 bedrooms, 2 bathrooms, and a giant central living area. 
3 bed, 2 bath, 1,404 square feet
The Kent
.
The Kent is also one of our popular showhomes and is currently located at our Salmon Arm location. This Countryside showhome consists of 3 bedrooms and 2 bathrooms. The Kent is a front living/dining layout, complete with an 8-foot porch off the dining room. 
3 bed, 2 bath, 1,602 square feet
The Logan
.
The Logan is a popular 18-foot wide that is currently set up at our Countryside Kamloops location. At 18′ x 76′, The Logan is the largest single wide that we offer. This 2 bed, 2 bath, 1368 square foot central living space is a must-see for couples and retirees!
2 bed, 2 bath, 1368 square feet.
The Ashford
.
Our Ashford Show Home is currently set up at our Salmon Arm location. The Ashford showhome is gorgeous single wide home that is 18 feet wide and 68 feet long and can be easily upgraded. The Ashford showhome has a huge kitchen island with a stainless steel farm sink, a sliding patio door coming off the dining area, and our upgraded linoleum.
2 bed, 2 bath, 1,224 square feet